Economic
Last Update: 29-Jan-15 10:13 ET
ISM Index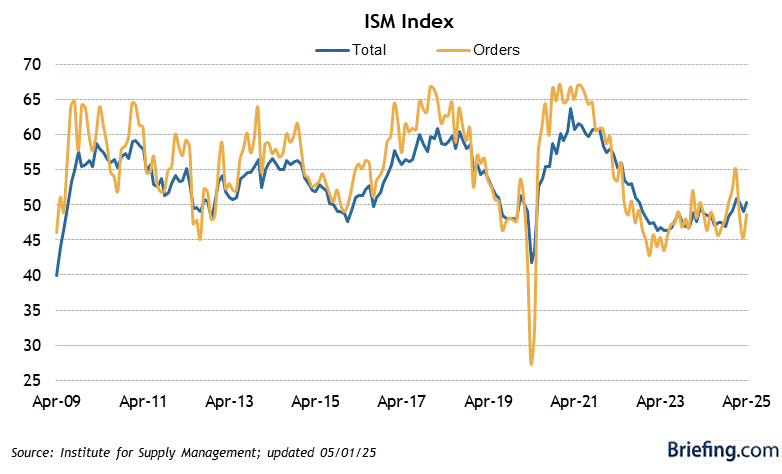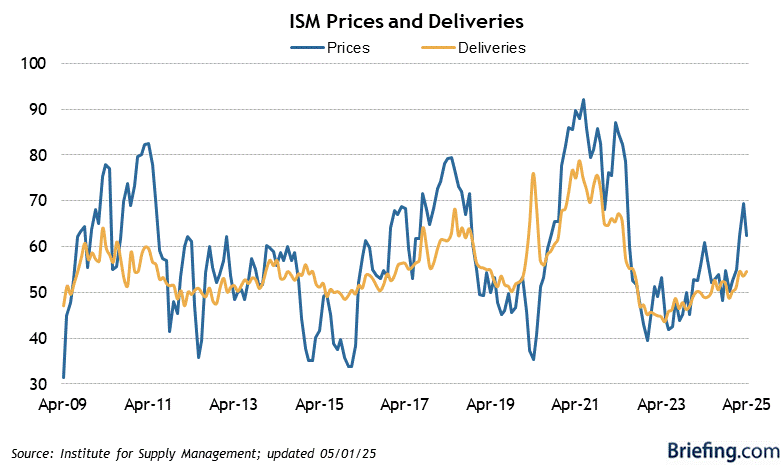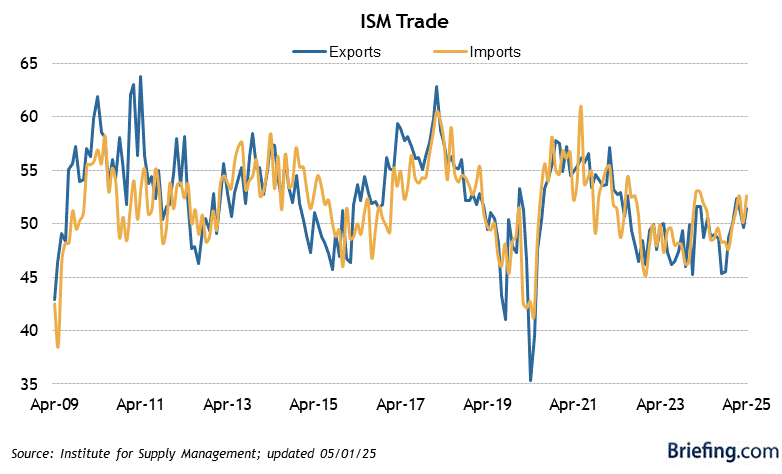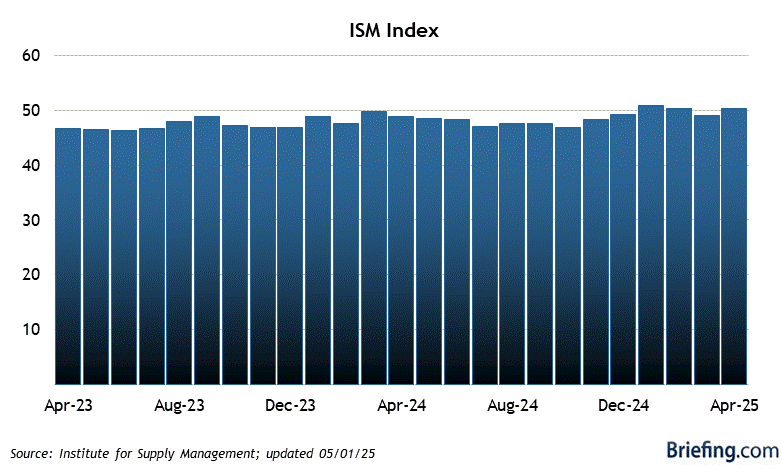 Highlights
The ISM Index for December checked in at 55.5, down 3.2 percentage points from the high 58.7 reading in November. The December reading marked the 19th consecutive month of expansion; however, it was weaker than the Briefing.com consensus estimate, which was pegged at 57.5.
Key Factors
The pullback in December was driven by the new orders and production indexes. The former fell to 57.3 from 66.0 while the latter dropped to 58.8 from 64.4.
The employment index increased to 56.8 from 54.9 while the prices index fell to 38.5 from 44.5, reflecting the impact of lower raw materials prices.
The inventories index slipped into contraction with a 45.5 reading that was down six percentage points from November.
The backlog of orders and export indexes both fell to 52.5 from 55.0. The import index was down one percentage point to 55.0.
Big Picture
A number above 50 denotes expansion, so the pullback in December doesn't connote weakness so much as it connotes the manufacturing sector cooling down from a very hot November.
| Category | DEC | NOV | OCT | SEP | AUG |
| --- | --- | --- | --- | --- | --- |
| Total Index | 55.1 | 57.6 | 57.9 | 56.1 | 58.1 |
| Orders | 57.8 | 62.1 | 63.0 | 59.4 | 63.9 |
| Production | 57.7 | 62.6 | 62.8 | 62.4 | 63.1 |
| Employment | 56.0 | 54.6 | 55.2 | 54.6 | 57.4 |
| Deliveries | 58.6 | 57.0 | 56.1 | 52.6 | 54.2 |
| Inventories | 45.5 | 51.5 | 52.5 | 51.5 | 52.0 |
| Export Orders | 52.0 | 55.0 | 51.5 | 53.5 | 55.0 |
| Prices paid (not seas adj) | 38.5 | 44.5 | 53.5 | 59.5 | 58.0 |