Economic
Last Update: 23-Nov-15 17:57 ET
ISM Index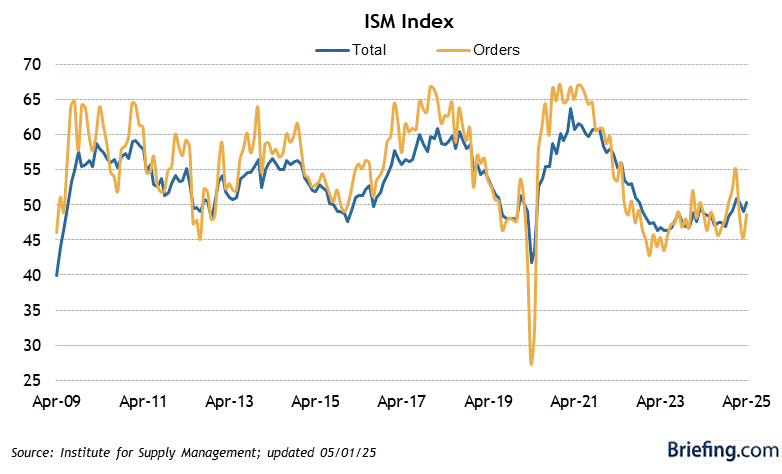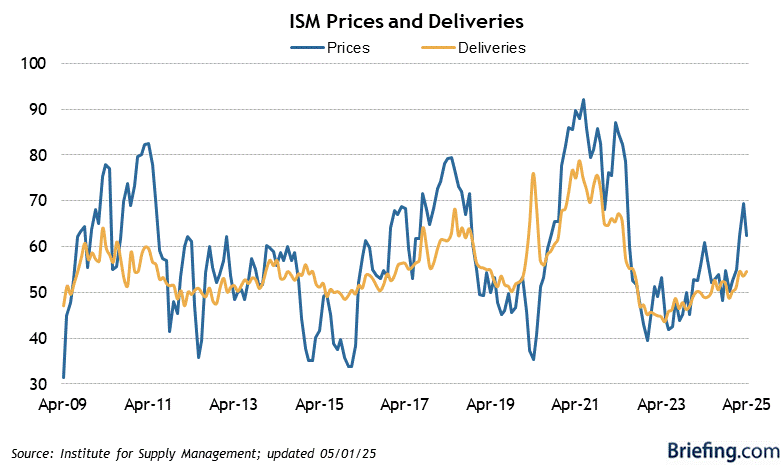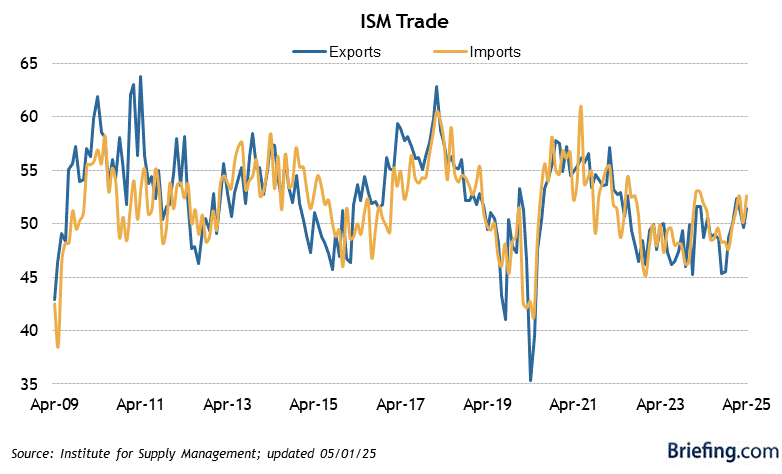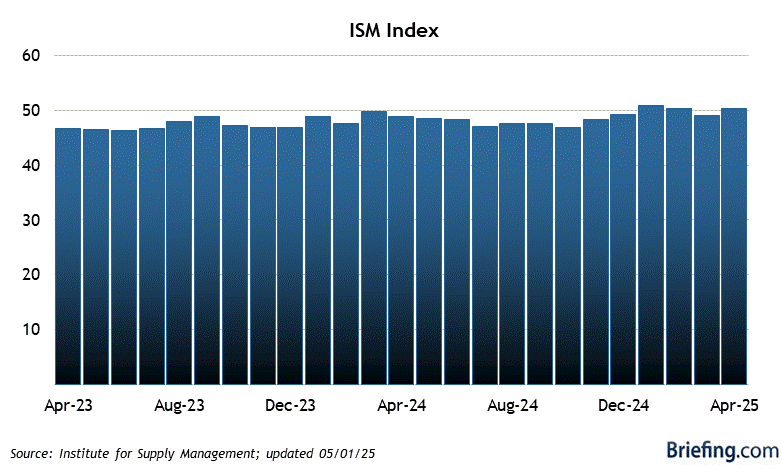 Highlights
The Institute for Supply Management (ISM) reported that the October ISM Index registered a 50.1 reading versus 50.2 in September. The October reading was a tick above the Briefing.com consensus estimate of 50.0 but a tick below the prior month's reading of 50.2. This is the lowest reading for the ISM Index since May 2013.
Key Factors
Notwithstanding the dip in the overall reading, there was some important expansionary activity in the new orders index, which rose to 52.9 from 50.1, and the production index, which increased to 52.9 from 51.8.
In addition, the backlog of orders index rose one point to 42.5. That is still a contractionary reading, yet it connotes a slowing in the pace of contraction from the prior month.
Similarly, the exports index ticked up a point to 47.5 -- still in contraction but not as bad as the prior month.
The main drags on the October PMI reading were the employment index, which fell 2.9 points and slipped into a contraction mode at 47.6, the imports index, which fell 3.5 points and also slipped into a contraction mode at 47.0, and the index for customers' inventories, which dropped 3.5 points to 51.0.
Big Picture
The demarcation line between expansion and contraction is 50.0. The October reading is the lowest since May 2013 and is down sharply from the 57.9 reading seen in the same period a year ago.
| Category | OCT | SEP | AUG | JUL | JUN |
| --- | --- | --- | --- | --- | --- |
| Total Index | 50.1 | 50.2 | 51.1 | 52.7 | 53.5 |
| Orders | 52.9 | 50.1 | 51.7 | 56.5 | 56.0 |
| Production | 52.9 | 51.8 | 53.6 | 56.0 | 54.0 |
| Employment | 47.6 | 50.5 | 51.2 | 52.7 | 55.5 |
| Deliveries | 50.4 | 50.2 | 50.7 | 48.9 | 48.8 |
| Inventories | 46.5 | 48.5 | 48.5 | 49.5 | 53.0 |
| Export Orders | 47.5 | 46.5 | 46.5 | 48.0 | 49.5 |
| Prices paid (not seas adj) | 39.0 | 38.0 | 39.0 | 44.0 | 49.5 |